Welcome to
The Grant Connection &
Real Estate Grant Specialists™
& Homes That Change Lives™
We are experts at finding free $$ and forgivable loans for nonprofits and especially for real estate investors and developers.
We been doing this for more than 20 years
and have raised over 30 million $$!
We know where

to look for $$

and how to position our clients for the greatest results.
In fact, 94% of all our clients to date have received free $$ and over 70% of these have received money from multiple sources.
Imagine how much better any potential deal or investment will look with an injection of free $$.
Put The Grant Connection to work for you!
The Grant Connection LLC was established and is led by Dawn R. Duncan, MSW, SM.
As owner of Dawn Duncan Consulting and past President of Pioneer Fundraising Resources, consulting firms specializing in providing grant-writing services to nonprofit organizations, Dawn has raised over $30 million dollars for a variety of causes.
Recently, Dawn expanded her grant research and writing skills to the field of real estate and is now President of Real Estate Grant Specialists, a division of The Grant Connection LLC. In this role, Dawn submitted nearly100 applications totaling $7.154 million in forgivable loans for the GO Zone Small Rental Assistance Program for affordable housing projects in Mississippi counties devastated by Hurricane Katrina.
Dawn holds a Master's Degree from Harvard University in Public Health; a Master's Degree in Social Work from Boston University; and has served as a board member of numerous Boston area nonprofits, including the Massachusetts Center for Native American Awareness.
Contact Info:
67 Adams Street
Lynn, MA 01902
Phone: 781-307-7763
Fax: 781-595-9737
Email: dawn@thegrantconnection.com
Latest News
JOIN US for Grant Writing 101 - full-day grant writing workshop June 13, 2015 in Boston - CLICK HERE for more information.

Click here to listen to Dawn Duncan on Solutions Radio
Follow Dawn Duncan on her BLOG - The Grant Geek Diva!
Current Funding Opportunities - Rich Township High School District 227 RFP for Comprehensive Grant Writing Services
---
The Grant Connection Highlights
94% government grant success rate, with 74% of clients receiving multiple grants;
Professional grant writer with 17 years experience consulting with 100+ repeat clients, ranging from Harvard Medical School, AIDS Care Project, American Red Cross, and Battered Women's Resources, Inc., to real estate related organizations such as United Homes for Children, Lynn Housing Authority, Caleb Foundation, Caritas Communities, The Assisted Living Center, Inc, real estate developers, and real estate investors;
Successful grants have ranged from $10,000 to $2,000,000;
Specialist in helping clients navigate the complex government-funding maze and developing compelling grant proposals that get funded.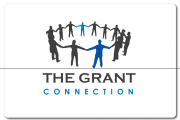 Your Path to Government Grant Money
and Other Free and Forgivable
Sources for Real Estate
Current Rates:
- Grant Writing Services:
Grant Proposal Template: $2,000
Letter of Inquiry Template: $500
Grant Proposal Template and Letter of Inquiry Template: $2,400
Funder Prospect Research
-20 prospects: $1,000
-50 prospects: $2,200
Prepare 20 grant submissions: $2,000
Prepare 50 grant submissions: $4,000
Retained Grant Writer: $1,000 per day
Project-based Grant Writing: $150 per hour
Grant and Strategy Coaching: $200 per hour
- Nonprofit Setup:
Complete set-up of 501(c)(3) non-profit and filing of Form 1023.
$2,997
Strategic Planning:
Comprehensive strategic plan development: $4,997
- Real Estate Grant Research:
- Fiscal Sponsorship of Your Nonprofit Through Homes That Change Lives™:
10% of Grant Money Raised
NOTE: Other services available upon request.